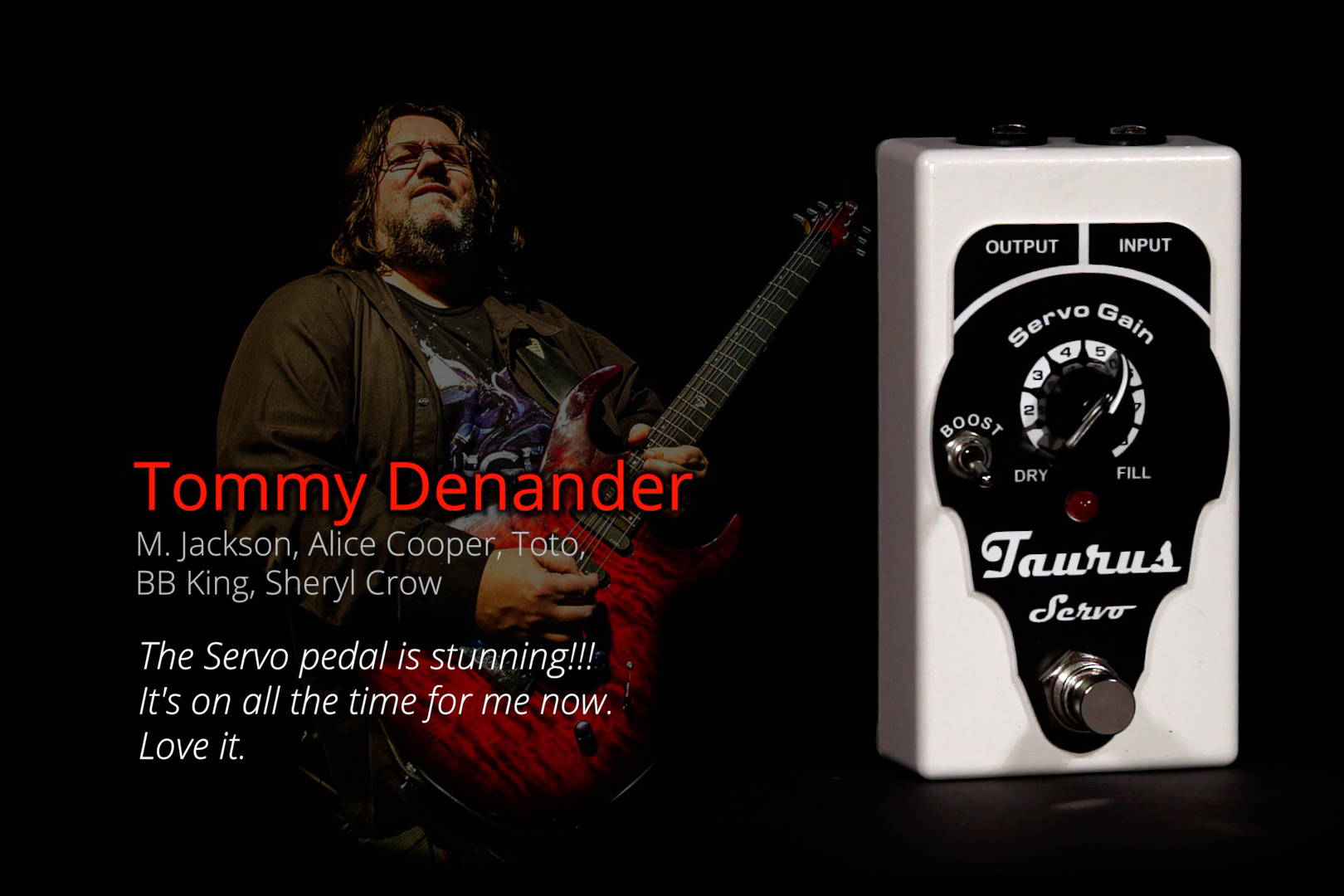 Tommy is today one of the most hired guitar players, song writers and producers in the world with more than 40 gold and platinum rewards, 4 US Grammy nominations, an Australian Grammy for album of the year in 2008 and many other awards and readers poll wins around the world.
He works on 150-170 albums a year and has appeared on more than 2000 albums with artists like Michael Jackson, Paul Stanley, Ricky Martin, Alice Cooper, Steve Vai, Gary Moore, Jimmy Page, Carlos Santana, Richard Marx, Peter Cetera, Toto, BB King, Sheryl Crow, David Foster, Desmond Child, Bob Ezrin, Max Martin, Don Henley, Jeff Beck, Tokio Hotel, Backstreet Boys, Westlife, Jimi Jamison, Robin Beck, House Of Lords, David Roberts, Yngwie Malmsteen, Michael McDonald, Kelly Keagy, Fee Waybill. as well on many movies including Gorillas InThe Mist (Sigourney Weaver), Code Baltic Storm (Donald Sutherland) and Alice In Wondeland (Johnny Depp) and much more!!
 Tommy Denander uses Stomp-Head 4.SL and Taurus Silver Line effect pedals - Tux, Servo and Zebu.
"I've got the Stomp-head and HOLY SHIT how great it sounds!!!!This is one of the smartest and best sounding amps i've heard...it's a real tube amp as a stomp box...just bring a small speaker cab and put effects in the loop and you're set."
"I can honestly say that i'm completely blown away by these pedals and every pro player i meet and show them to react the same way!!!"