Artists - Susanna Risberg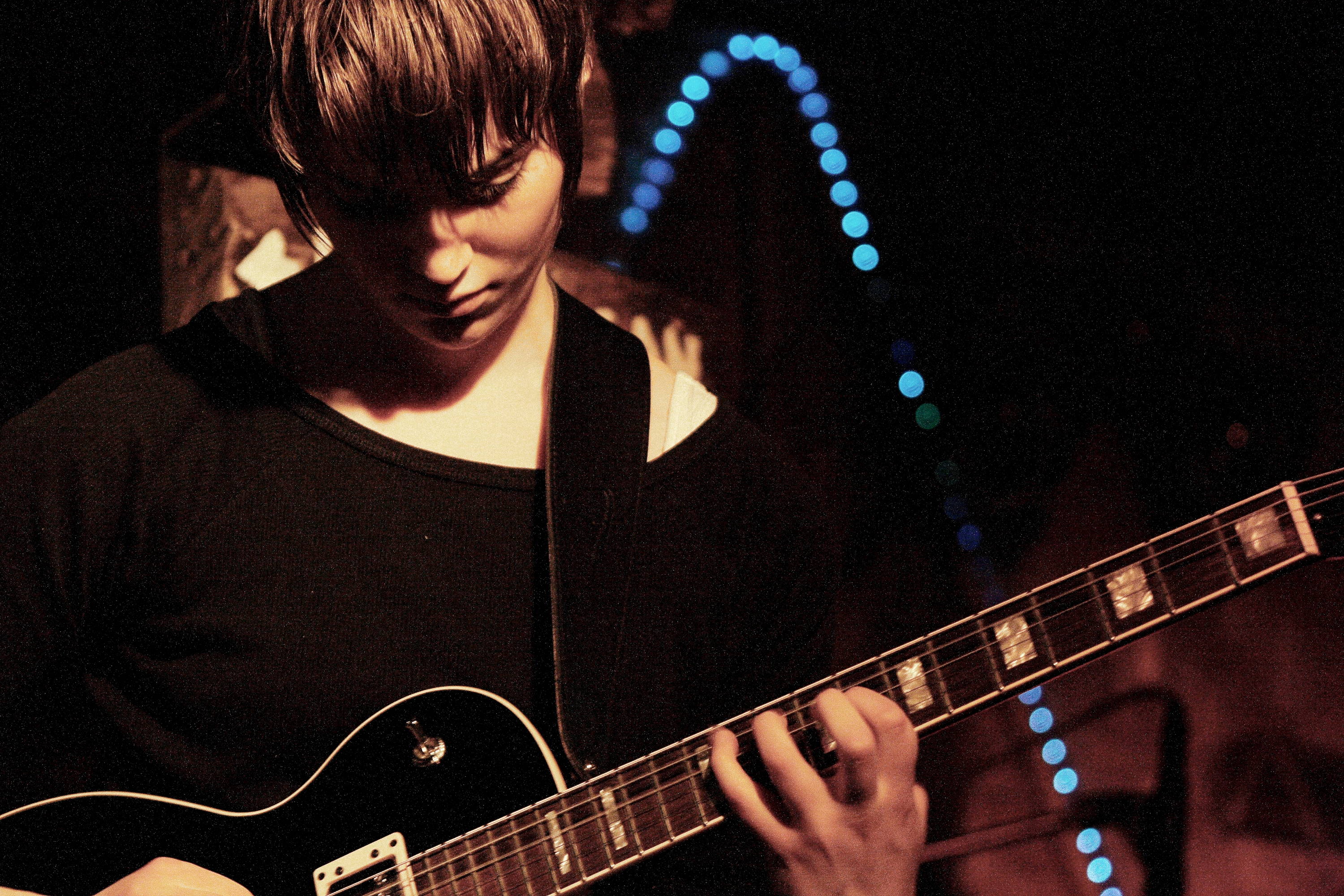 Susanna Risberg is one of the new, exciting and young guitarists from Sweden.
  Her musicianship is fundamentally based in the different styles of jazz music, but stretches widely from blues to pop, rock and classical.
  At the age of 10 she got her very first guitar. Inspired by her hero Jimi Hendrix she formed a blues/rock trio, which sooner developed into a quartet. The group was called "Walking Spanish", and consisting of 4 very talented 12 and 13-year olds. They made great success around Sweden, performing at blues festivals and clubs.
  Always searching for new and challenging things, Susanna got more and more into jazz music, which due to her being a 15-year old female guitarist led to a lot of attention in the media.
  In 2005 she was awarded a Scholarship from the Albin Hagström Fund for guitarists.
Soon thereafter she was contacted by Fender Musical Instruments and Guild Guitars and offered an endorsement. The following three years she performed as soloist with Blue House Jazz Orchestra, led by Magnus Lindgren, Gothenburg Symphony Orchestra, Royal Stockholm Philharmonic Orchestra, Gävle Symphony Orchestra, and with Mölndal Big Band in a collaboration with Svante Thuresson. She also formed her own trio, which has played at jazz clubs all over Sweden.
  In 2008 she was accepted to Berklee College of Music on a scholarship. She studied with Mick Goodrick, David Fiuczynski, Hal Crook, Tim Miller among others, and in 2011 she was awarded the prestigious "Jimi Hendrix Award".
  In May 2011 Susanna started playing with bass player Gustaf Hielm and drummer Jonathan Lundberg - the present members of "Susanna Risberg Trio".
  Susanna Risberg is now a full-time freelance guitarist, touring and recording with a great variety of musicians and groups in Sweden (beside her own trio) such as Henric De La Cour, Nadia Nair, Linnéa Khalil, Nina Natri.
Susanna uses Taurus Stomp-Head 1.BL and Vechoor SL
Products used by this artist: