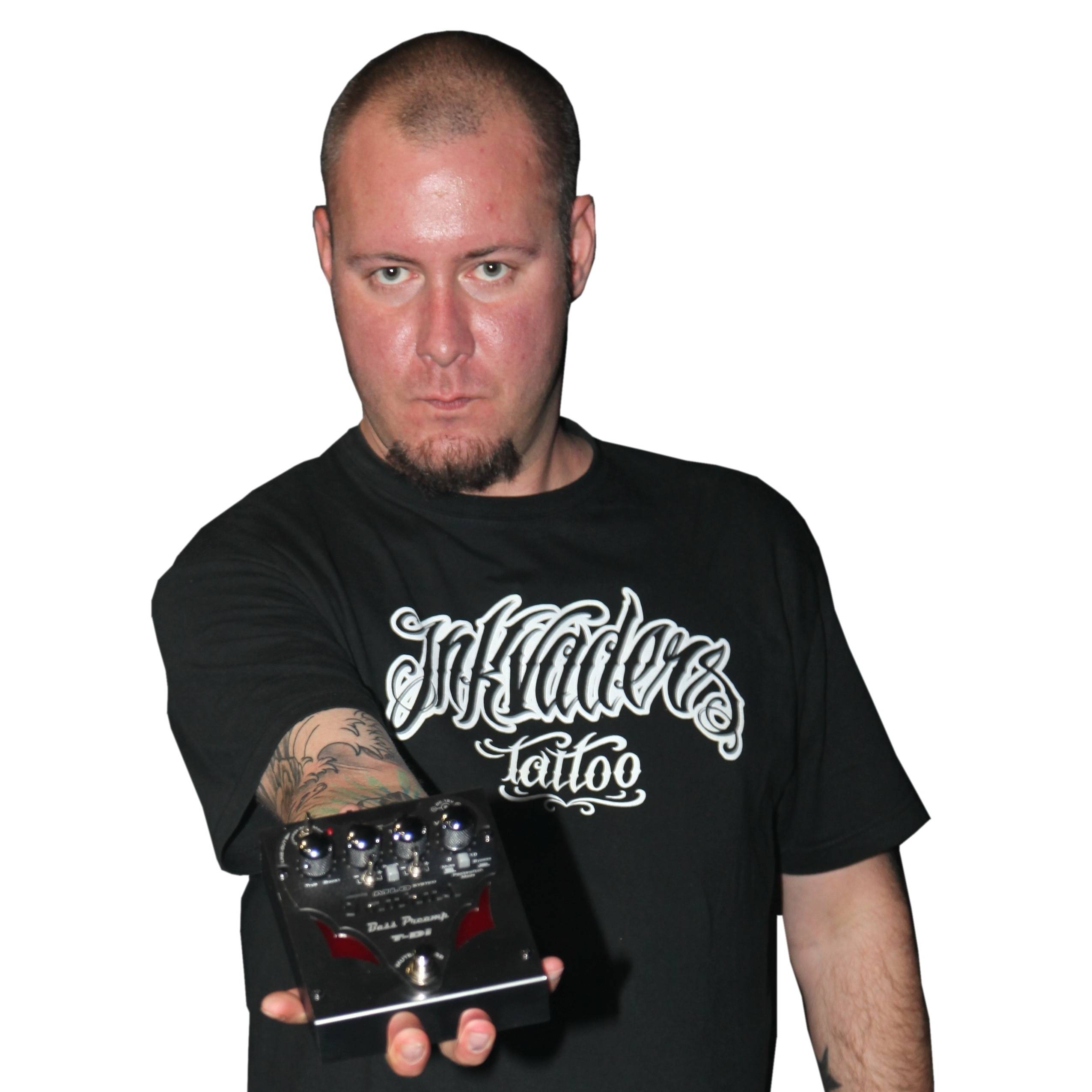 Sam Rivers - American bassist and one of the founding members of the band Limp Bizkit. He has been playing in Limp Bizkit since the very beginning. With the band, he has recorded albums "Significant Other" and "Chocolate Starfish and the Hotdog Flavoured Water". Both of them have reached the platinum status. Limp Bizkit was nominated to Grammys Award three times and won five MTV Awards. In 2000 Sam Rivers was announced the best bass player at Gibson Awards. In 2011, Limp Bizkit released the new album "Gold Cobra".
Sam Rivers uses Taurus Silver Line effect pedals - Abigar, Tux, Vechoor, Zebu and the preamp T-Di.
"I LOVE THEM ALL!!!"
Products used by this artist: