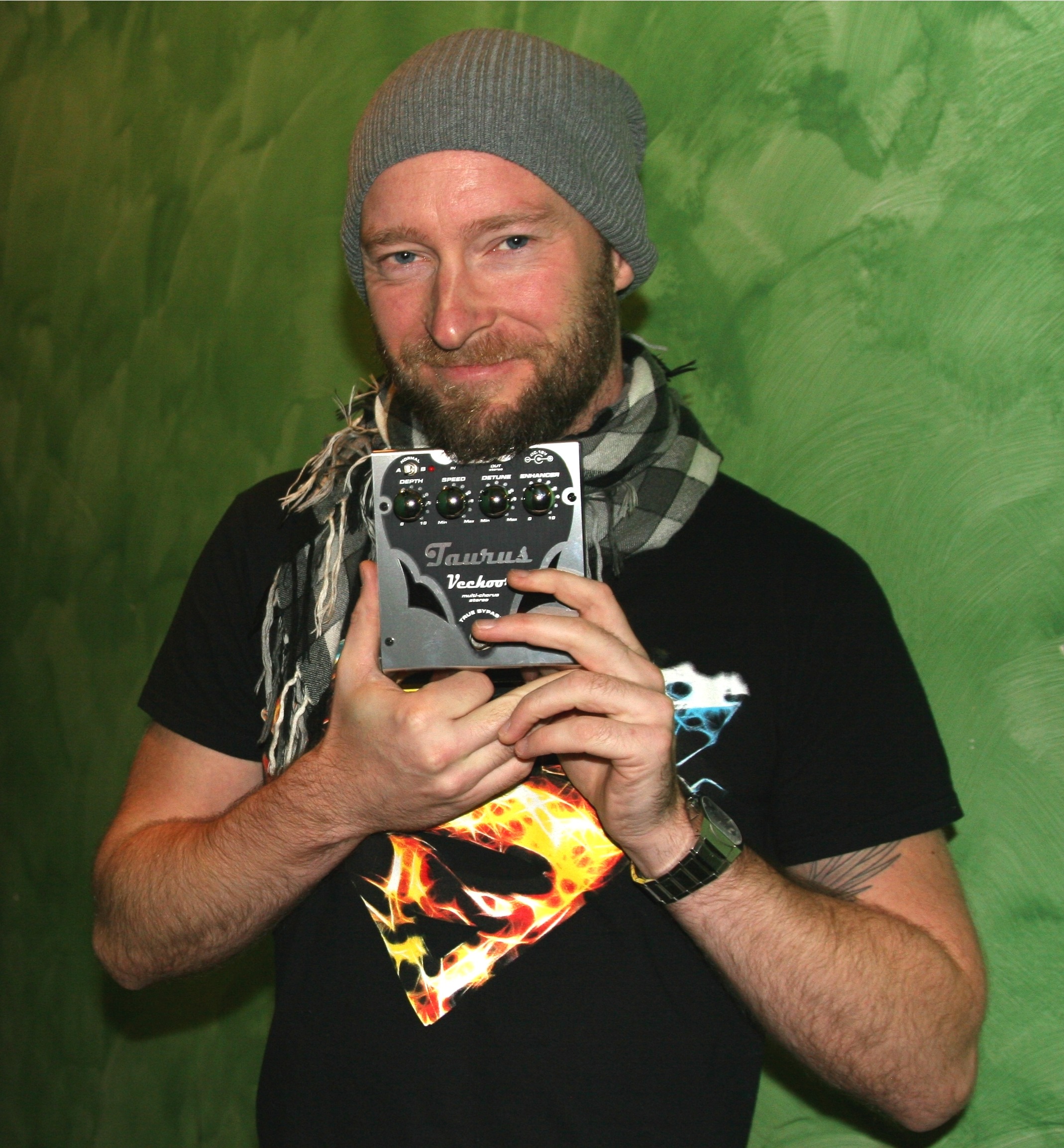 Within Temptation is a Dutch band playing gothic and symphonic metal that sold more than 1 000 000 albums and won "Pop Prize" reward. Ruud Jolie was performing with Within Temptation at music festivals, such as: PinkPop, Ozzfest, Lowlands, Dynamo, Rock Werchter, Summerbreeze. In 2007, Ruud announced his plans for a solo project, entitled "For All We Know". Recording this album, he was working with musicians from Pain of Salvation: Kristoff and Daniel Gildenlöw and Léo Margarit and also Damian Wilson from Threshold, Headspace and DWB. Ruud Jolie uses Taurus Pedal Effects: Abigar multidrive, Tux compressor, Vechoor multichorus and Zebu reverb/delay and says that they are:
Ruud Jolie uses the Silver Line effect pedals - Tux, Vechoor and Zebu.
"My Tux (Compressor), Vechoor (Multi-Chorus) and Zebu (Reverb-Delay) Taurus Pedals are the most versatile fx pedals I've owned or even known about. The multiple functions of each pedal are easily combined and give you many options to get every task done. Besides the great sound they also look really, really cool!"