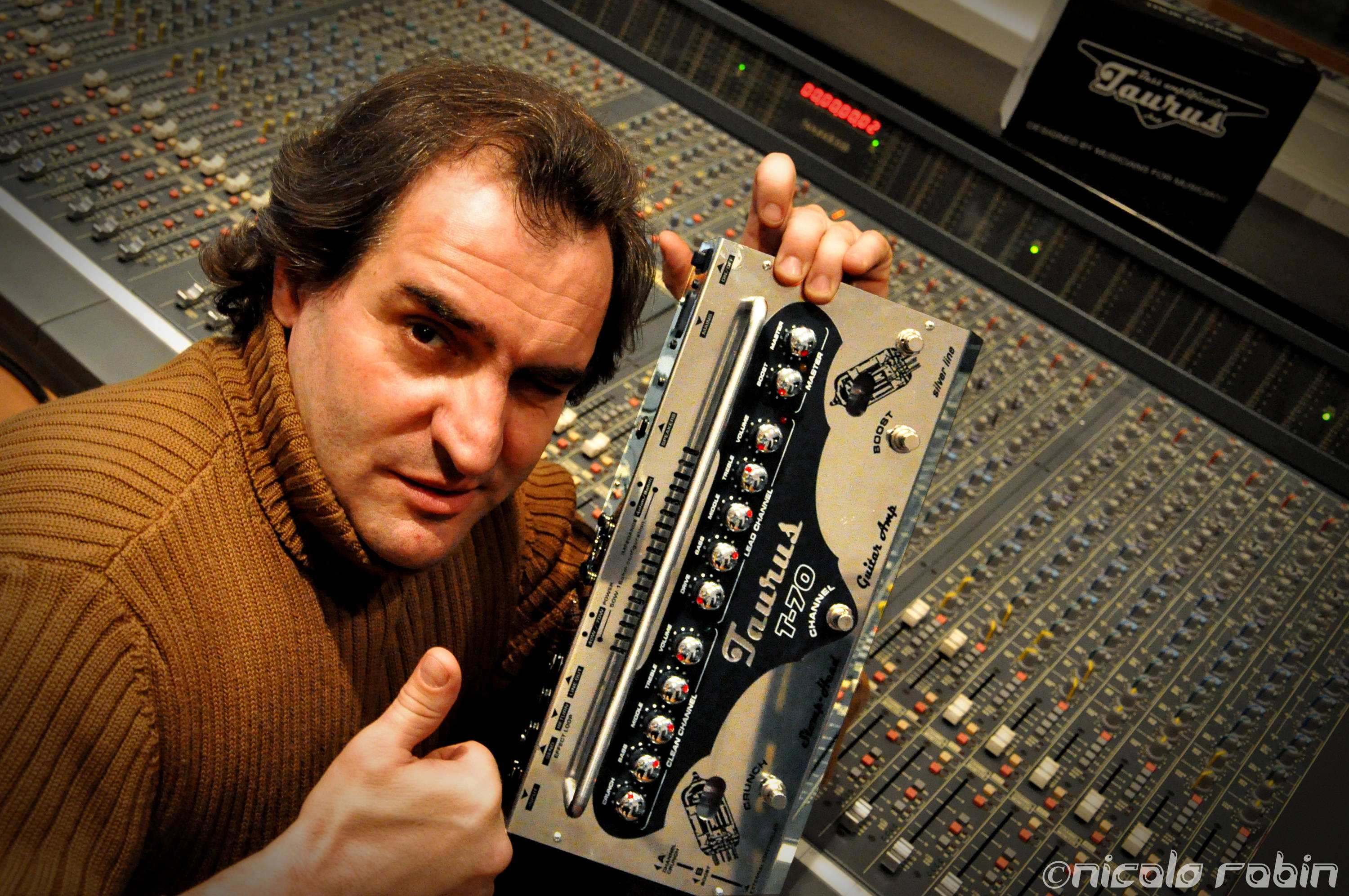 Ruggero Robin was born in Padova (Italy) on 29th april 1962. Guitarist of an excellent communicative technique, he has very soon acquired a wide music culture, the guitar of Ruggero Robin is present in over 60 million cd sold all over the world having participated in very important productions performing on an international basis, with artists such as: Zucchero Fornaciari, Andrea Bocelli, Luciano Pavarotti, Paul Young, B.B. King, Dolores O'Riordan, Giorgia, Nomadi, Riccardo Fogli and many others great artist as: Bruce Gaitsch, Janey Clewer, Joe Diorio, Trilok Gurtu, Enzo Todesco, Alex Acuna, Oskar Cartaya, Marc Jordan, John Patitucci, Steve Gadd, Joey De Francesco,Byron Landham, Marc Quinones, Richie Gajate García, Giulio Capiozzo, Flavio Boltro, Robert
Bonisolo, Frank Tontoh, George Acogny, Thoss Panos and other great artists. He his also a maker an arranger and composer in his studios. He is an "itinerant" artist and he works always with talented musicians. Always accompanied by very experienced artists of the international jazz scene.

Ruggero uses Taurus Stomp-Head and Silver Line effect pedals - Zebu, Vechoor, Tux.

    "There are men who make great things and there are little things that make the men great ... With this "little bastard" I can do great things"