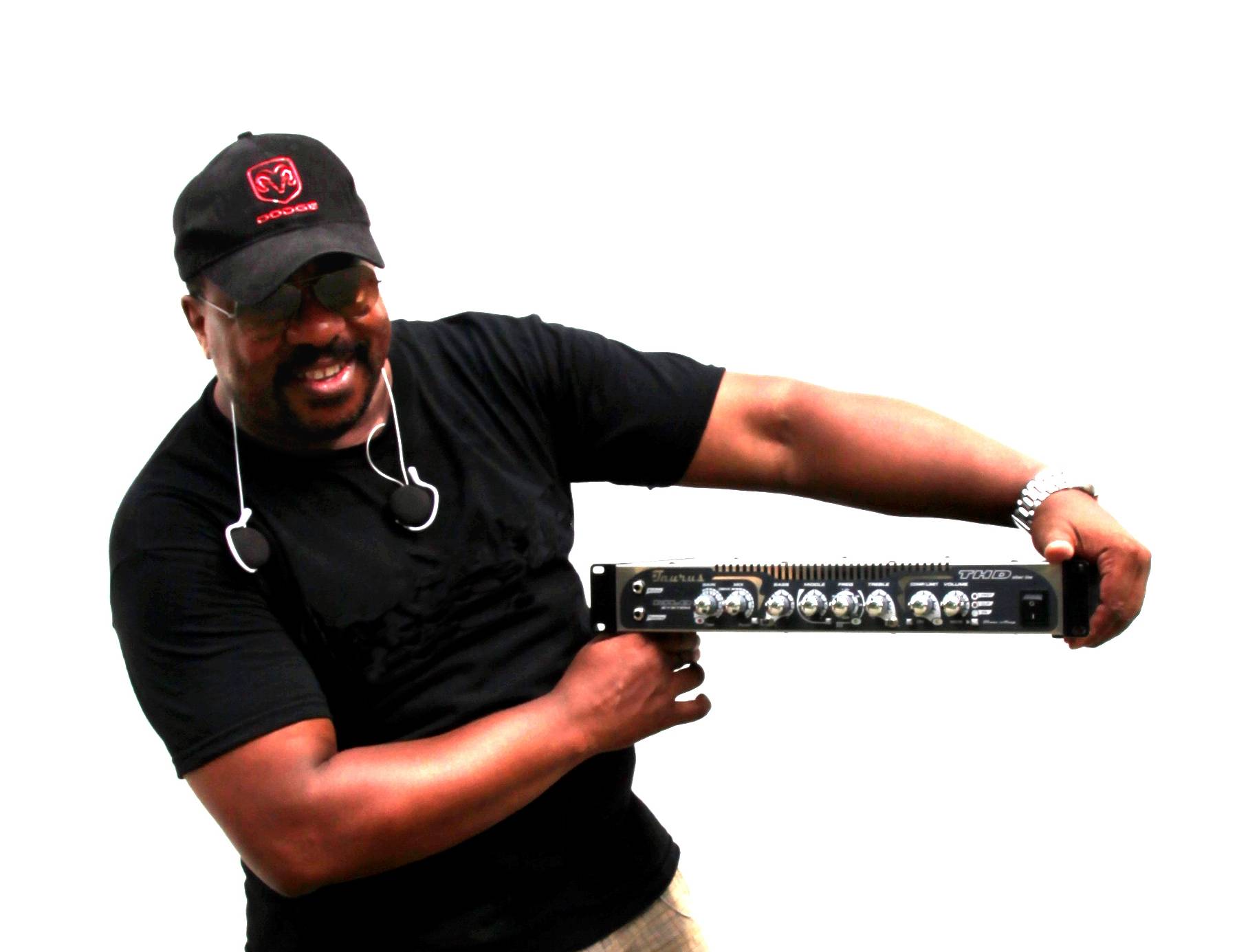 Reggie Worthy's career as bassist, singer, and songwriter spans almost 4 decades. Already as a teenager in Plainfield, New Jersey, USA he played professionally. While still in school REGGIE played bass on his first local hit, "Let Me Be Your Man" by Tyrone Ashley. Most of his early experience came from playing live with his buddy Gregg "Daffy Duck" Fitz(Quazar, John Hickey Band, Bootsy Collins) in a band they had called Underground Funk. After finishing school he moved to Los Angeles, California where he became bassist for the Ike & Tina Turner Soul Revue(Nutbush City Limits, Proud Mary, etc) and the group STARGARD(Which Way is Up).
While living in LA, Reggie would often fly to Germany to play on a production or do some live playing. During this time he recorded albums or played live with Frank Diez(Peter Mafay), Eric Burdon(The Animals, War), Jackie Carter, Udo Lindenberg, Falco, Inga Rumpf, and more.
He came to Munich, Germany in the early 80's to record an LP and play some live gigs for Patrick Gammon(Ike&Tina Turner) and ended up staying. Since that time REGGIE has played with or is playing with groups like US 5, N´Sync with Justin Timberlake, Stefan Gwidis, Albano & Romina Power, Arkarmo, Nico Suave, STOPPOK, Universal Supersession, D-Phunk, Käpt´n Kaos, The Giants(Australia), Denise M´baye, Aleksey, Emergency Room, Howard Carpendale, Jimi Voxx, and more.
Reggie Worthy uses Taurus THD-450T amplifier and the Silver Line effect pedal Abigar.

"The Taurus THD is one of the most powerful amps for it's size I ever played on. Awesome!"