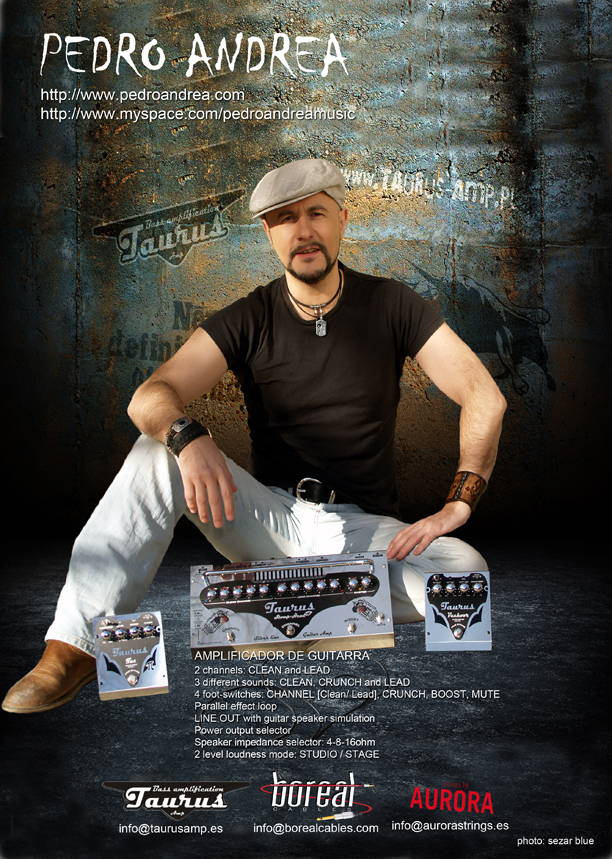 Pedro Andrea is guitarist whose originality is outstanding, recognized by musicians such as Carlos Santana, Greg Walsh or Scott Henderson (you can listen or read his comentaries about Pedro in Mention´s Paragraph), and by his winning of the first prize of the American magazine Guitar Player (January 1996 Demo of the month)
website
Pedro uses amplifier Stomp-Head 4.SL and silver line pedal effects: Tux-compressor, Vechoor-multichorus.
"Finally, the amplifier with a great and universal / versatile sound, with huge capabilities, and all this in such a small form. With Taurus you just need to plug in, amp does the rest."