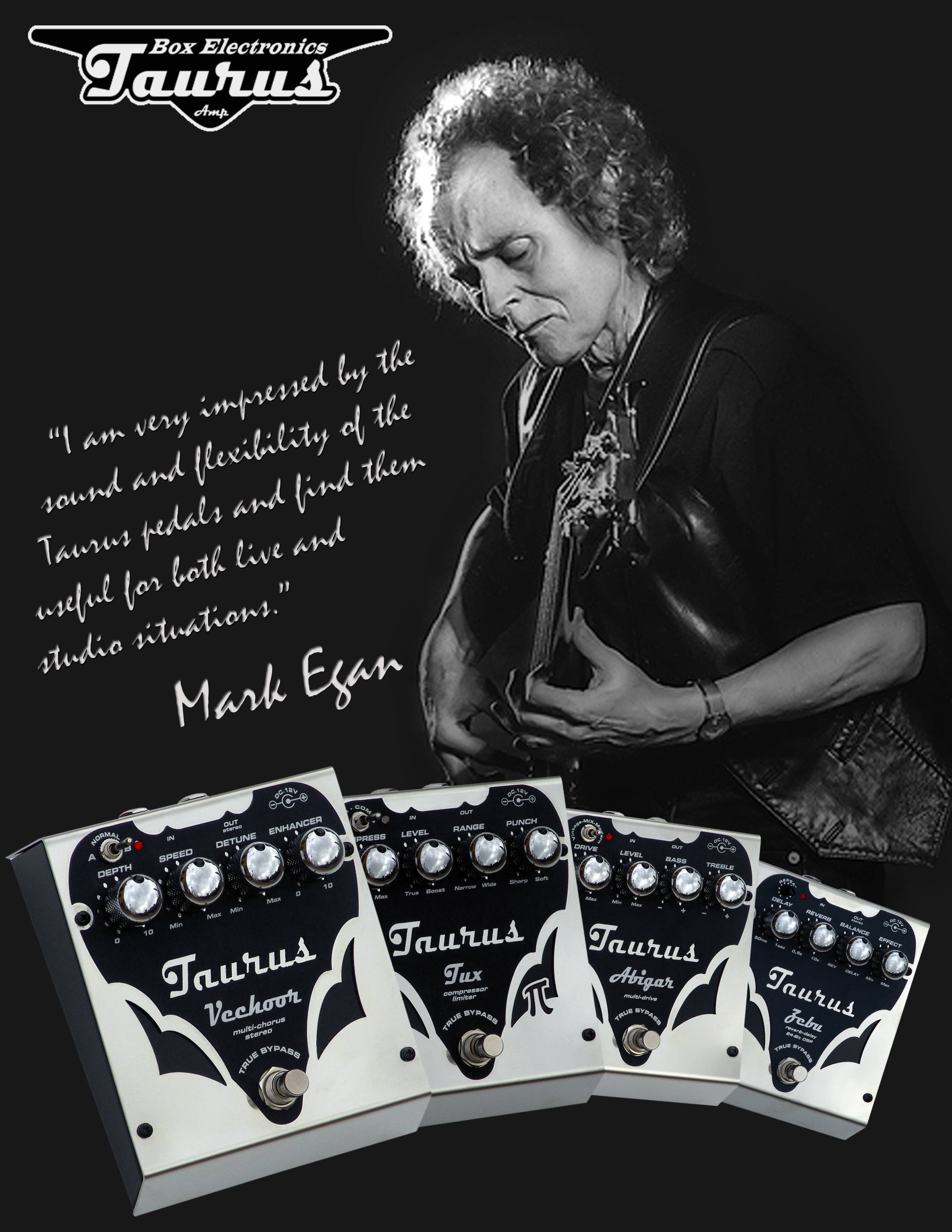 Mark Egan is American jazz bass guitarist and trumpeter. He is considered to be one of the most respected and in-demand electric bassists on the music scene today. His unique fretless bass sound and style is both distinctive and versatile and his musical contributions incomparable. With three platinum & three gold albums to his credit, Mark has recorded with the likes of the Pat Metheny Group, Sting, Arcadia, Roger Daltry and Joan Osborne; performed with the Gil Evans Orchestra, Marianne Faithful, David Sanborn, John McGlaughlin and Sophie B. Hawkins and has added his musical prowess to such movies and television shows as; Aladdin, The Color Of Money, A Chorus Line, NBC Sports, ABC's All My Children, CNN/Headline News and numerous award winning television commercials.
Mark Egan uses Taurus Silver Line effect pedals - Tux, Vechoor, Zebu and the preamp T-Di.
"I am very impressed by the sound and flexibility of the Taurus pedals and find them useful for both live and studio situations"
Products used by this artist: