Artists - Mark Brekelmans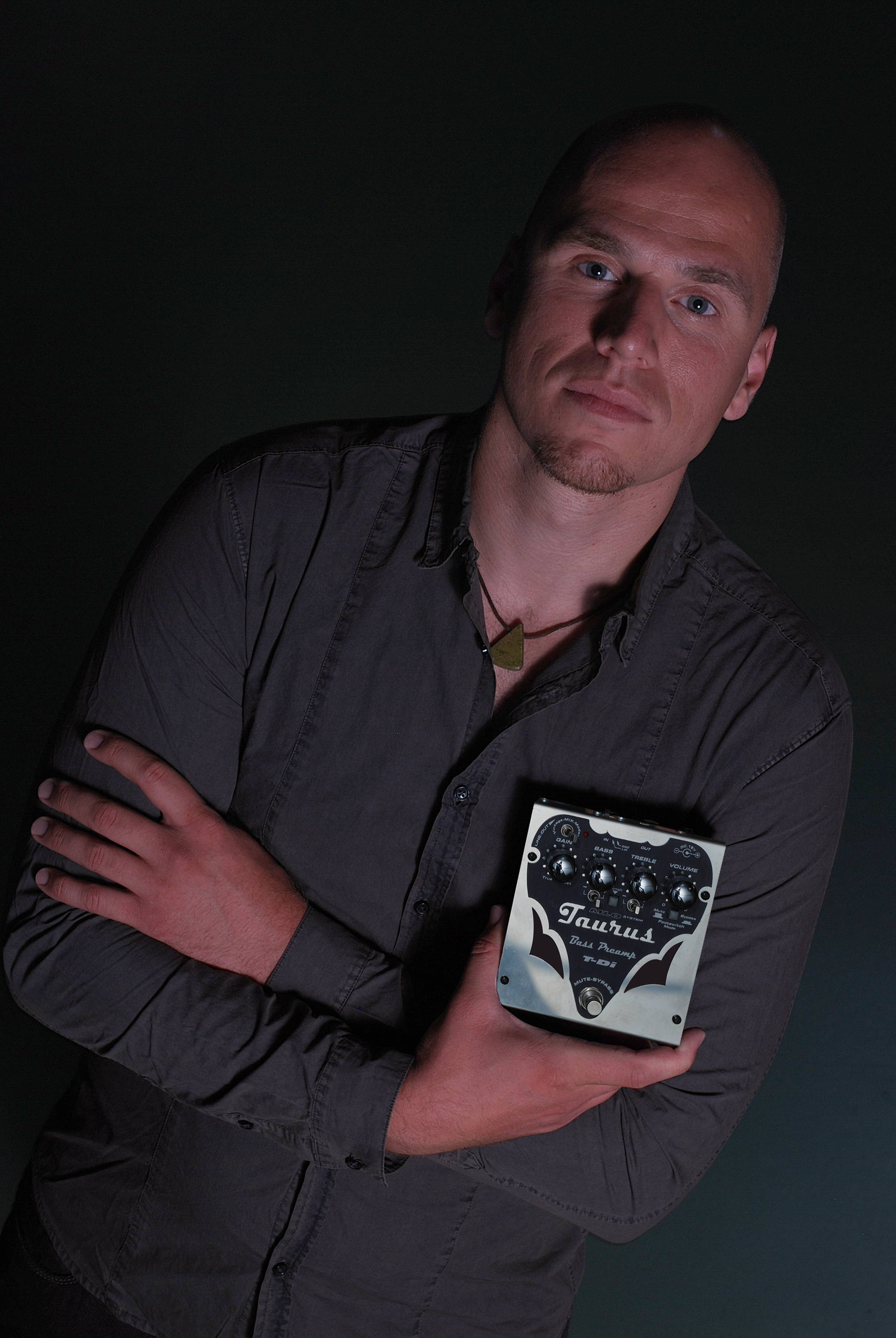 Mark Brekelmans is a metal and rock bass player from the Netherlands. Mark is currently involved in the modern metal band Self Machine but also cooperates on numerous live and studio projects.Over the course of the last 5 years Mark has did live shows and recordings for Melora Rain, Forfeit, Grain, Noud Smeets, Edge of Serenity, Kristoffer Gildenlow and many more. He also joined the band Xystus for the stunning 'Equilibrio, A Rock Opera' which was performed for thousands of people and was released world wide on CD, live DVD and live CD. Mark is currently working on the debut album for Selfmachine and is the live bass player for Kristoffer Gildenlow.  
Mark Brekelmans uses Taurus Silver Line effect pedals - Abigar, Vechoor and TUX.
" I've been playing bass for a lot of years and I've been searching for good effect pedals for almost as long. I've played a lot of different brands, types and flavors, but none of them can hold a candle up to Taurus. If you're a bass player, and you want effects, Taurus is the best choice.    
The Abigar pedal can handle everything from the real vintage, slightly overdriven, sound to big modern distortion. But there is not one setting on the pedal that is useless. It always compliments my sound and it keeps the low end tight and round, no matter what setting I'm in. The Vechoor pedal has the same qualities. It compliments my sound instead of changing it or sucking the life out of it, and every setting is usable! I never found this in a pedal. Normally I would be glad to have one or two sounds that I could use. But with Taurus I have a lot more! Especially in the studio, but also live, this is a great quality! "