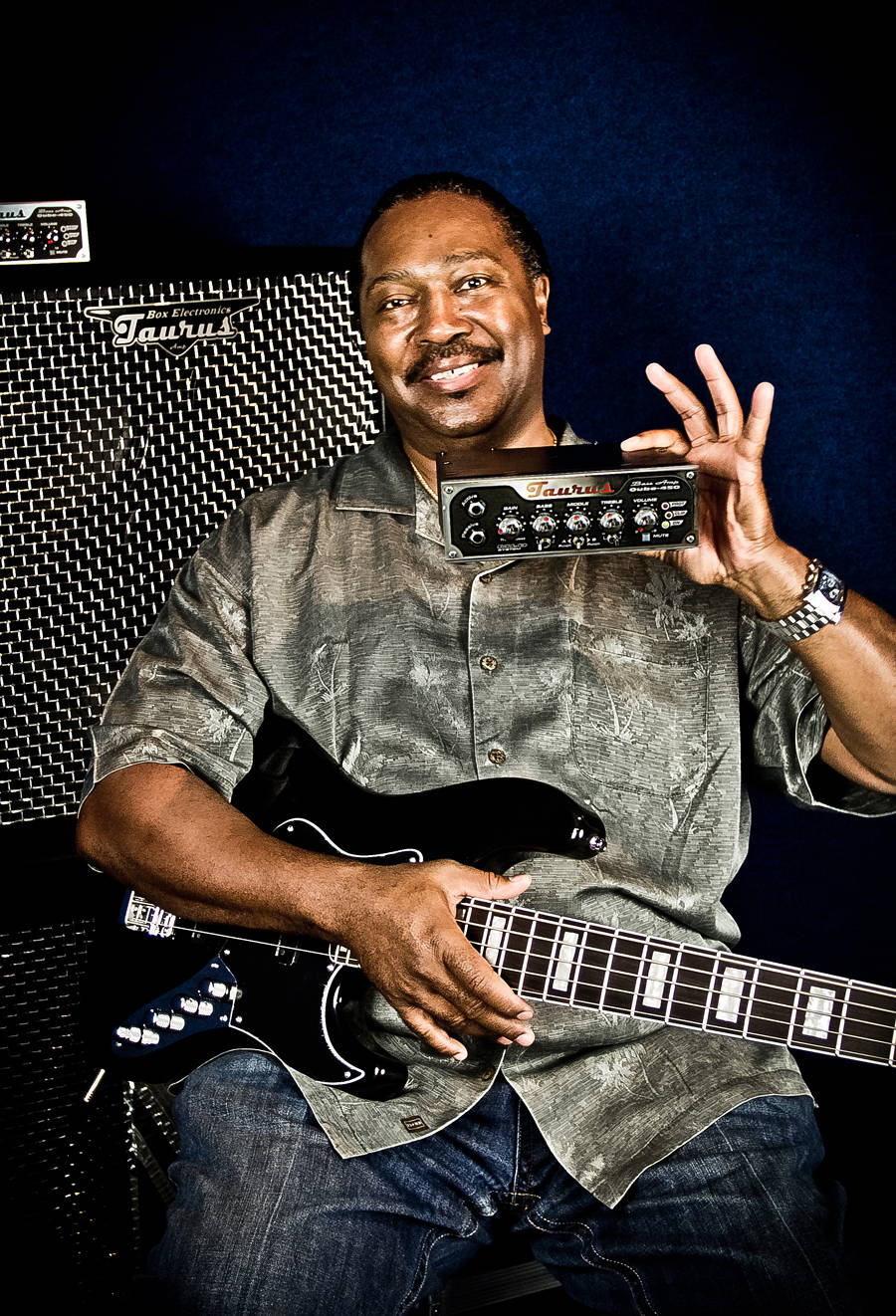 Felton Crws is top Chicago bassist. He's one of the most unique and innovative bass players in music today, his signature style has been described as free, open and melodic. Picked up by legendary Miles Davis. Miles called on Felton to do his "Man with the Horn" album. This affiliation continued for several years. In 1986, Felton toured worldwide with Miles on the Warner Brothers Tutu tour. This tour led him to share the stage with such greats as George Duke, David Sanborn, Mike Stern, Robben Ford, and Carlos Santana. Felton appeared with Miles on many TV shows such as Dick Cavett, Crime Story, Amnesty International, and also various European and South American programs. At the same time that Felton was working with Miles he was also working with other well known artists. He recorded with Ramsey Lewis, Randy Hall, Robert Irving, and the Dells. He was also performing with Otis Clay, Otis Rush, Sun Seals, Junior Wells, Billy Branch and a host of others.

Felton Crews uses Qube-450 and Taurus Silver Line effect pedals - Abigar, Vechoor, Tux and the preamps T-Di, Tx-Cross.
"The Taurus Qube 450 Bass Amplifier , is The M.O.A.Bass amps (Mother Of All Bass Amps), the new revolutionary compact design is built with the working bassist in mind, while maintaining great sonic capability. It packs the punch & power to deliver the headroom needed for clean live bass power. Total lightweight construction ,it fit's on the palm of your hand. Try one !"
Products used by this artist: