Artists - Brett Bamberger (Revocation)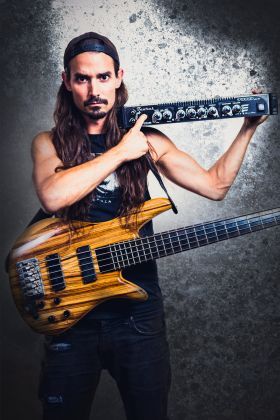 Bass player for Revocation, The Glorious Gone, Publicist UK. Known for his pissed heavy tone and aggressive delivery, Brett has been working in the underground metal/experimental scene since the late 90's. His musical past include time spent in The Postman Syndrome, Day without Dawn, Yakuza, East of the Wall, The Binary Code & Goes Cube. His ability to adapt to many styles is one of his strong points - all the while bringing intense fury. Find him on the road supporting his current projects.
Brett uses THD450T

About THD 450-T: This amp combines the perfect balance of size, power & tone control. So easy to dial in - the tone controls focus mostly on color, rather than volume. The tube pre delivers the warmth I need & the amplifier handles my push perfectly. Oh yeah.....I can lift it by myself!!
Products used by this artist: