Perfect control over the sound
---
Taurus T-Di Mk2 is a preamp in a foot pedal. It is a great alternative solution to an amplifier providing solid and powerful bass sound. It can also be used as a booster for your amplifier. You can connect it directly to a mixing console on stage or in a recording studio as well as to "Hi-Fi" equipment. You can use it as a typical Di-box or simply plug it into your arsenal of pedal effects.
---
MLO System provides unique and extremely comfortable creation of the sound. It is designed in very intuitional and user-friendly way leaving the user with only two knobs: bass and treble. The proprietary MLO System installed in all Taurus Bass amps ensures an optimal mid frequencies proportion, depending of both bass and treble knobs positions. It offers groundbreaking possibilities, intuitionally supporting musician's choice and changes of the sound. In addition the MLO system ensures the same level of the output volume despite of how far the low frequency control knob is positioned. Unlike with standard solutions, the musician will immediately appreciate the change of the instrument's tone while the volume remains unchanged.
---
protects from loss of signal. Effect switches automatically to the "bypass mode" in case of disconnection or low voltage of DC supply.

Built-in voltage converter which increases voltage of effect's power supply to 24V. It guarantees very high sound's dynamic (headroom) and eliminates any problems related to active electronics installed in the guitar.

built-in filter which cuts-off very low frequencies which have an adverse impact on the proper work of the speakers. Thanks to the filter, the unwanted frequencies and the accompanied components of the DC voltage are eliminated from the sound. Both components interfere with proper speaker operation by entering uncontrolled membrane fluttering when the low frequencies are applied.
"Mix knob" between "Vintage" & "Modern"sound

input gain preamp adjustment

to reduce or boost low frequency
CUT/OFF/BOOST

increases sonic expression. Two different sound modes

to reduce or boost high frequency
CUT/OFF/PRESENCE

midrange effectiveness switch

true bypass/mute footswitch mode selector
40Hz +/-8dB @450Hz -/+4dB  

4,5kHz +15dB / 6kHz -15dB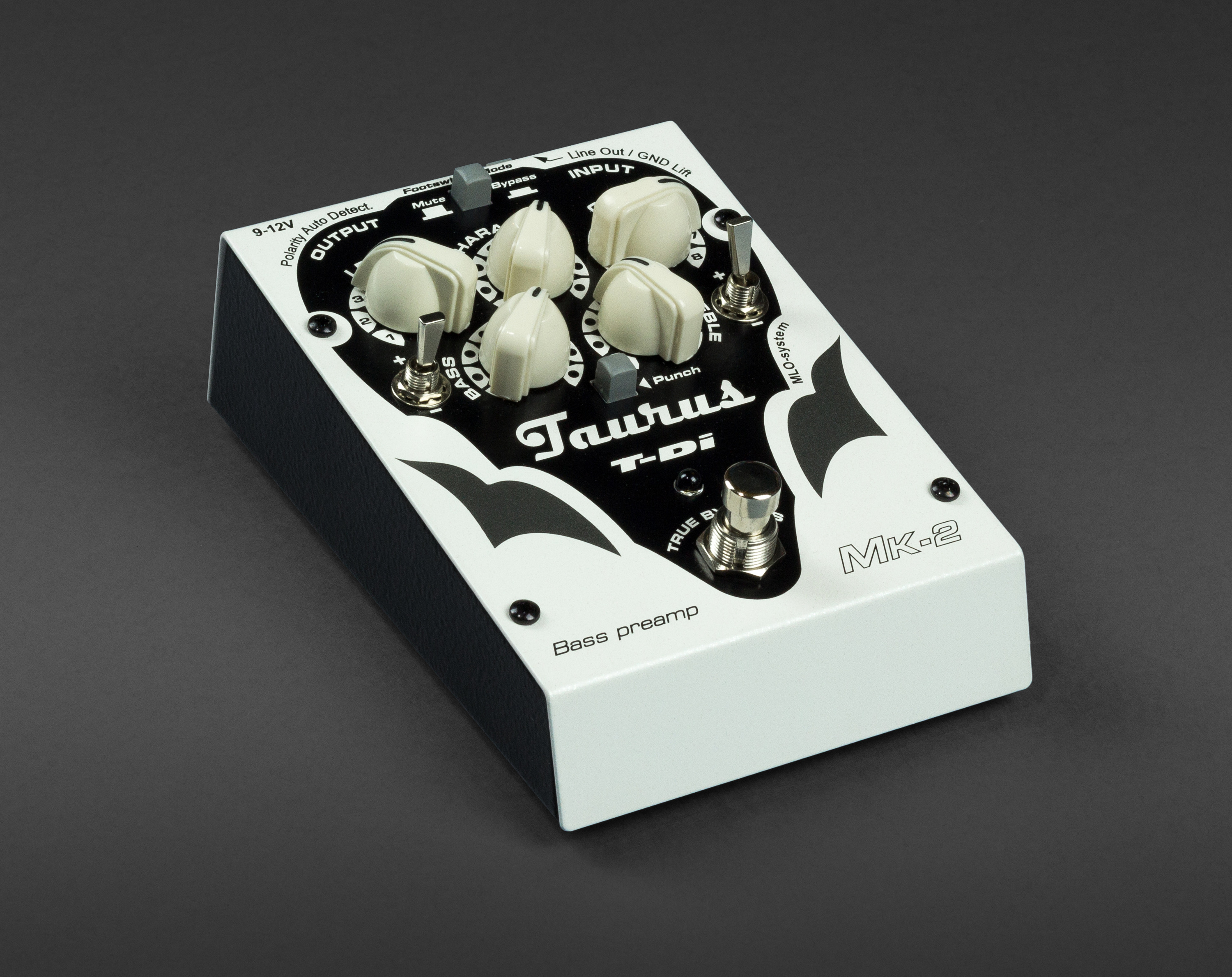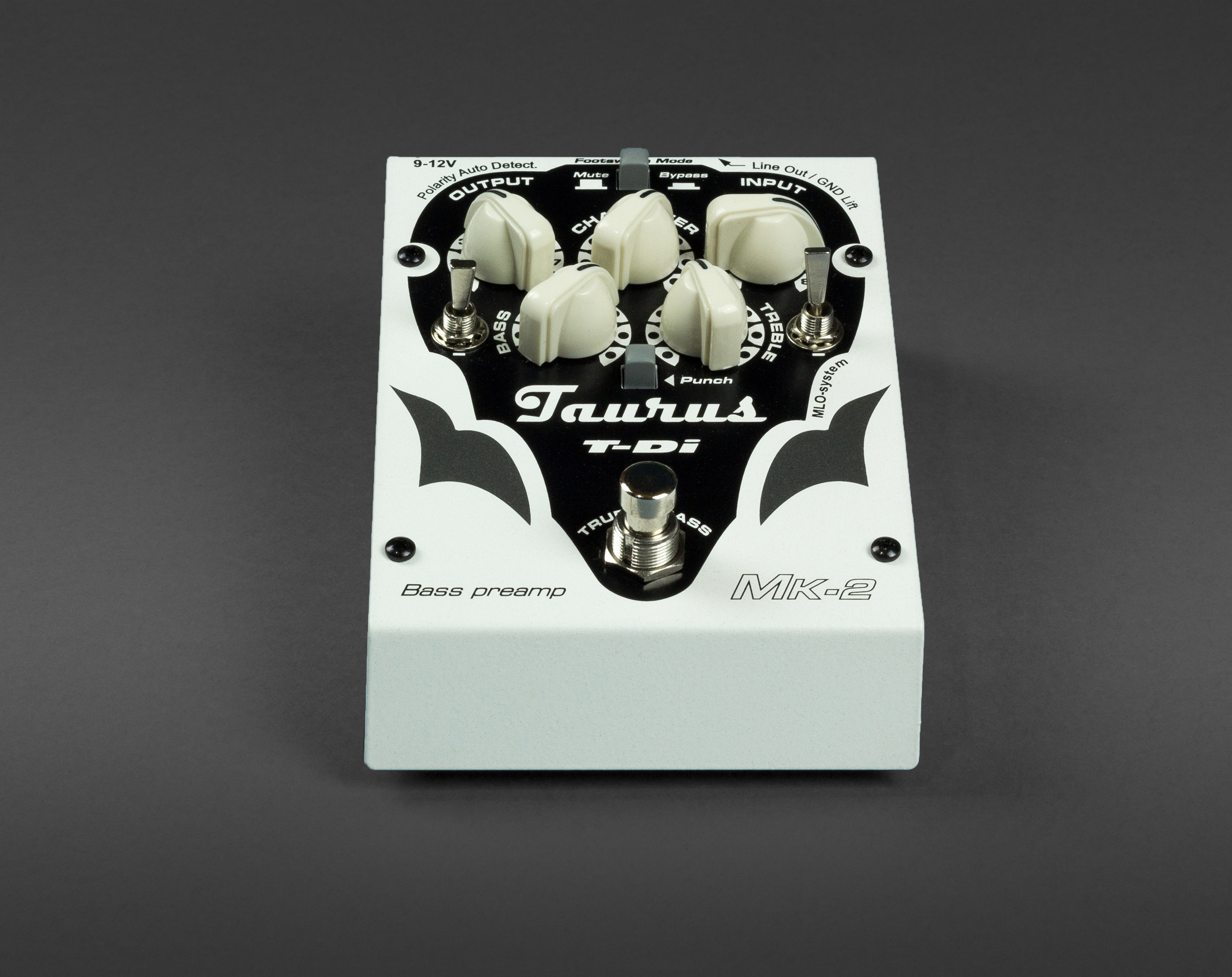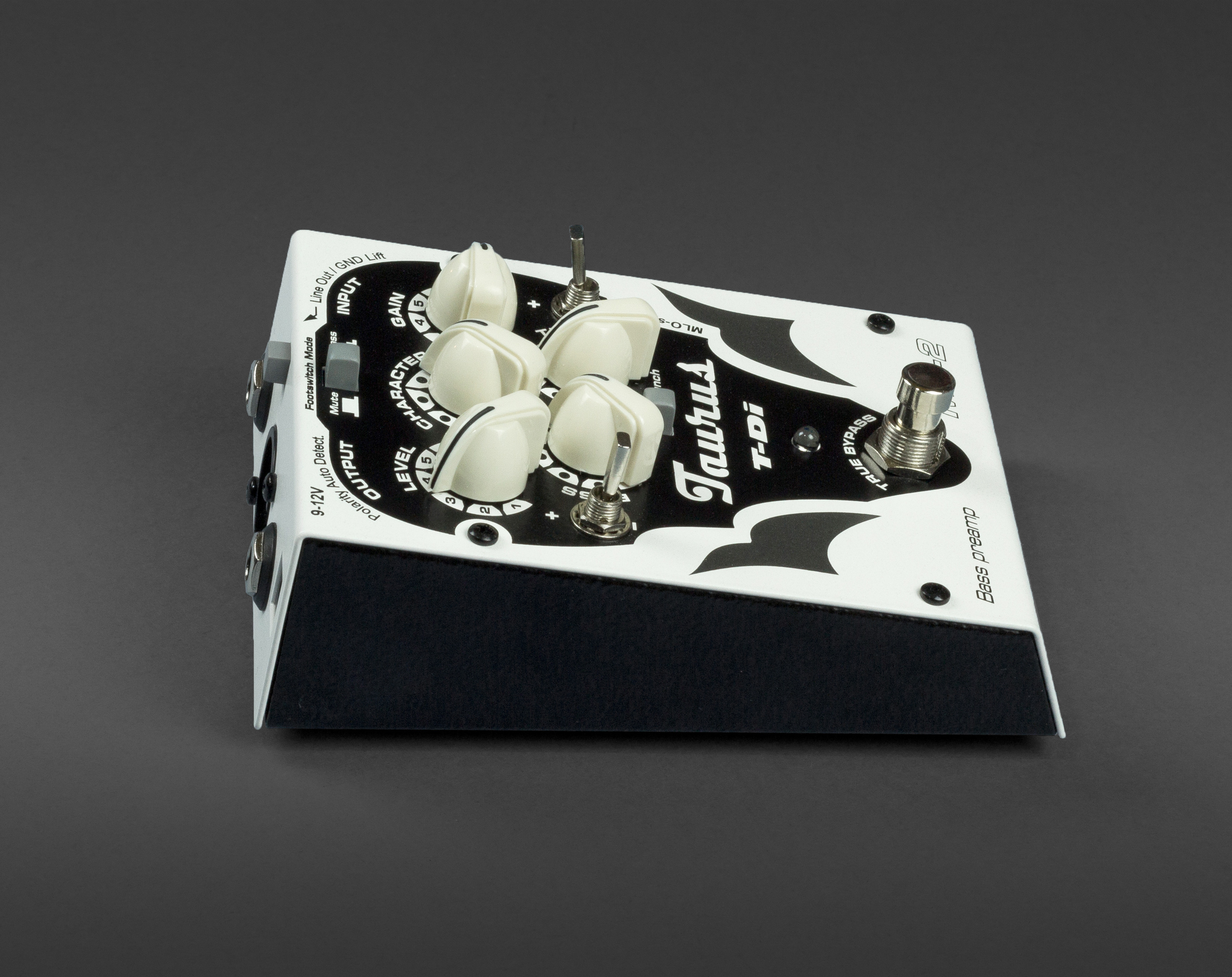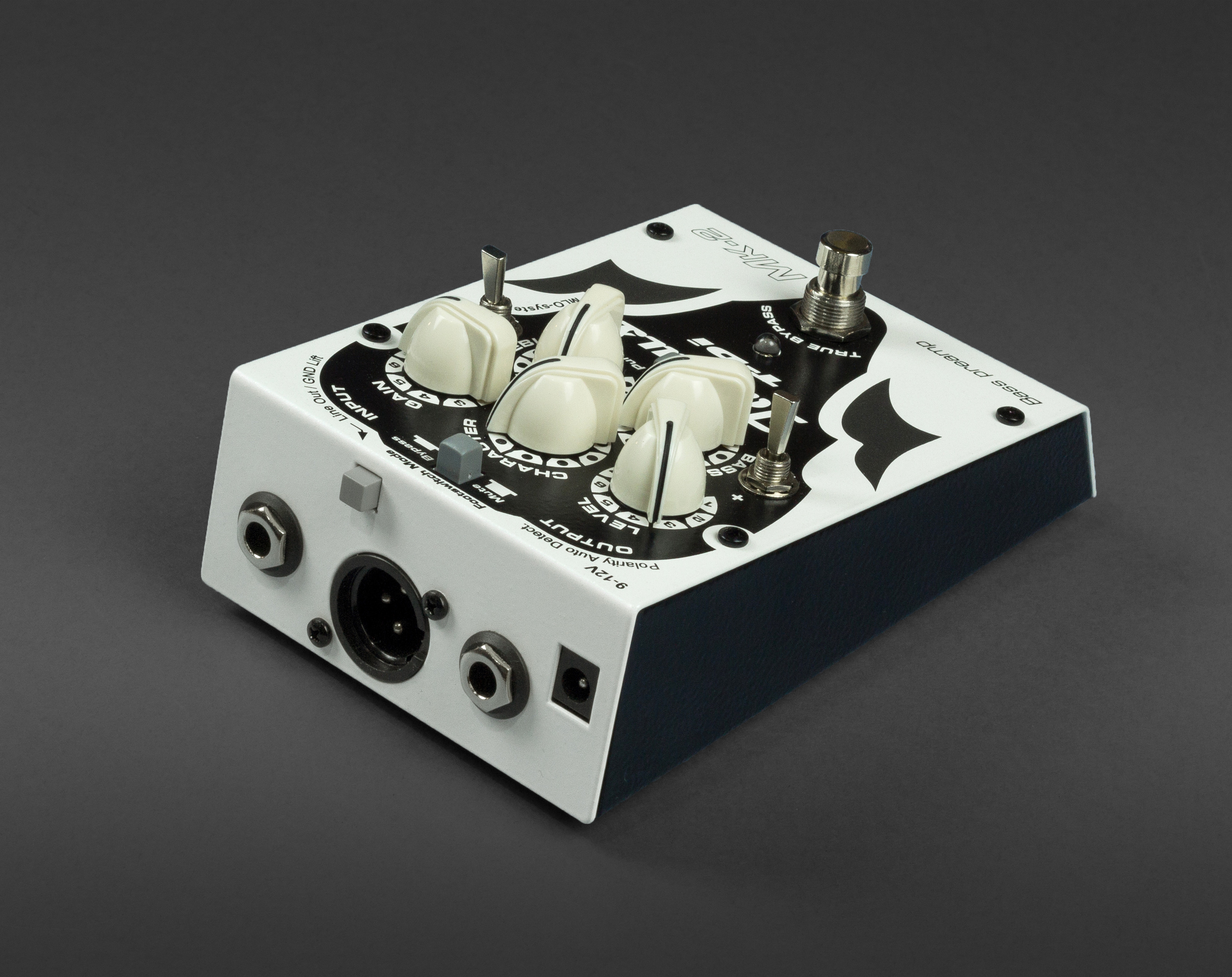 Taurus Amplification T-Di Mk.2 Bass Preamp
There's no test for this product at this moment.